According to Global Market Insight, the furniture market size is over $545.78 billion in 2020, with a CAGR of 5.4% from 2021 to 2027. If you enjoy designing homes, working with the public, and building a profitable business profit, then a furniture store might be the right choice for you. To get started, you can learn how to start a furniture business by following this in-depth guide. We've put together 13 simple steps for you to build your own furniture store. These steps will ensure that you plan well, register your new business properly, and comply with the law.
Step 1. Understand furniture industry market and trends
Driven factors
A recent report by Allied Market Research states that the global furniture market is forecasted to reach $800,596 million by the end of 2025. The market is driven by various factors such as:
An increase in disposable income
The growth of the real estate and hotel industry
Demand for high-end and luxury furniture from specific segments of consumers
An increase in multifunctional furniture, with facilities for extra storage as the number of small houses increases
Key market segments
The eCommerce segment will drive furniture sales, partly due to the use of online interactive room design software to design your interior while sitting at home.
In general, buildings that use much furniture include offices, laboratories, spas, restaurants, retail stores, libraries, bedrooms, camping, outdoors, and parks.
In commercial spaces, closed interiors help organize seating and document storage, maximizing space and aesthetics.
Have you felt that the furniture business idea is more feasible and straightforward? Now get ready to take the next step of how to open a furniture store.
Step 2. Identify the target market
Identify your niche
You need to decide clearly what kind of furniture you're going to create. It can be office furniture, home furniture, or cabinets. Next, you can specify the materials you intend to use, such as upholstery, wood, or metal.
Define your target market
Next, you need to define specific target customers as residential, commercial, or resort areas. Also whether you are only selling locally or reaching a broader market.
Do a market analysis to assess your furniture needs
After identifying your target market, you can consider their distinctive characteristics and needs. Also, you compare with your competitors to find out what they don't offer. It's like filling a gap in the market.
Finally, you need to do market analysis to determine the right pricing model for your target market and product.
Step 3. Make a business plan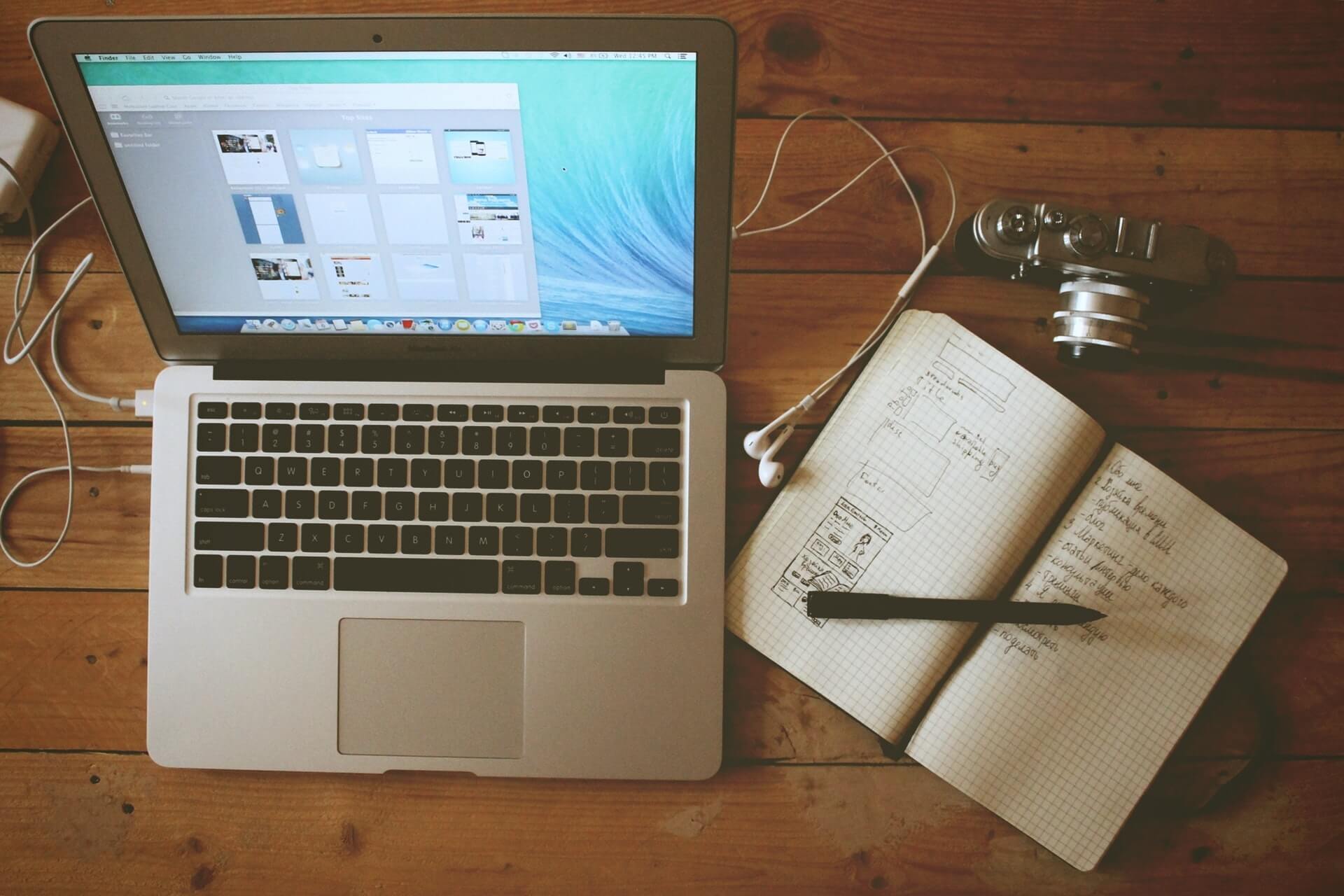 Write an explanatory company description
If you want your furniture business to be successful, you must invest time defining marketing strategies, managing the business, and developing financial and organizational projections. For starting a furniture business, you can write an explanatory company description:
The type of furniture you produce
How you produce your products
Your difference from the competition
Your target customer
Your product line (the type of furniture you make, the materials you use, and how it benefits your customers)
Research on other furniture manufacturers and how your business responds to a need in the market
Sketch business model canvas
You can use Business Model Canvas templates to visualize relationships across your value chain, from internal employees to suppliers and customers. It's a useful tool to ensure that you don't forget any element of your business ecosystem.
Step 4. Estimate your budget
Know budget components
The cost of starting a furniture business can vary from business to business but includes the following items:
Cost of obtaining permits and licenses and complying with state and federal environmental and safety regulations
Cost of buying or renting your place of business
Cost of purchasing starter inventory
Cost of purchasing or renting equipment
Advertising and marketing expenses
Salary and benefits for your employees
Draft startup costs
You need to budget correctly for your startup, including startup costs and any debt you may incur. It helps you accurately forecast your profitability in the first year of business with tax breaks. In addition, this is important to make your business successful and makes communication with investors and banks easier.
Step 5. Register your business name and DBA
Choose a business name
When registering your business name, you should check the following databases:
Federal and state trademark
State business records
Social media presence
Take a DBA
DBA is a fictitious trade name that allows business owners to operate under a recognizable name without registering an entirely new business. It stands for "doing business as," which means the business owner is still legally responsible for the business or general partnership. Some retailers use a DBA as a public interface instead of their legally registered business name. However, here are 3 types of businesses that may require a DBA:
A single branch of a large business
Franchises
Sole proprietorships and general partnerships
Step 6. Form a legal entity
Choose your business type
Corporations, limited liability companies (LLCs), sole proprietorships, and partnerships are the most common business types. However, an LLC will save you from personal liability if your furniture store is sued. When you form an LLC, you must pay the state LLC costs.
Consult a CPA
The business structure you choose affects how you pay income taxes. You can consult a certified public accountant (CPA), business advisor, or attorney on how to start a furniture business legally. Alternatively, you might consider hiring an agent to register your LLC as they understand the process and can minimize waiting times. The cost usually includes a free year of registered agent service.
Step 7. Get tax registration
Decide business structure to calculate tax
Before opening a furniture store, you'll need to register for federal and state taxes. Depending on your business structure, you'll have different options for how taxes are calculated. For example, if you position yourself as an LLC, you can benefit from the same tax benefits as a small corporation (S-corp) with a small business.
Apply for tax
To apply for taxes, you'll need to register an EIN. EIN is an employer identification number. It allows you to set up a business bank account to separate your personal finances from your business. You can receive your EIN for free by fax or mail when you register at the IRS website.
Step 8. Open a business bank account
Understand business account's advantages
When business and personal accounts are mixed, your personal assets are at risk if your business is sued. A business account includes credit cards and other grants in the name of your business. It has quite a few benefits:
Receive higher credit limits and better interest rates than individual accounts
Make the tax return and accounting process easier
Build your company's credit history — helpful in raising money and investing later
Find a trustworthy bank to open account
You should consult your local reviews to find the best and most loan-friendly national banks for small businesses. For that, you should learn how to build your business credit.
Step 9. Apply for the necessary permits and licenses
Check necessary permits and licenses
If you don't have the necessary permits and licenses, you could face hefty fines or even have your business closed. You need to visit the SBA's reference for state permits or check with your town, city, or county clerk's office. There are several state permits to operate a furniture store, for example:
A certificate of residence or CO: A document certifying that you meet all zoning laws, building codes, and government regulations
Furniture requirements regarding greenhouse gas emissions, formaldehyde from wood, toxic air pollutants from metal and wood coatings, and waste disposal
Get support from ASBA
You can get support from one of the local associations listed in the American Small Business Association's directory of local business resources.
If you rent a place: It's the landlord's responsibility to apply for a CO. So, before signing a lease, you need to make sure that your landlord has a valid CO that applies to the furniture store business.
If you purchase or build a site: You'll be responsible for obtaining a valid CO from the local government agency.
Step 10. Sign up for business insurance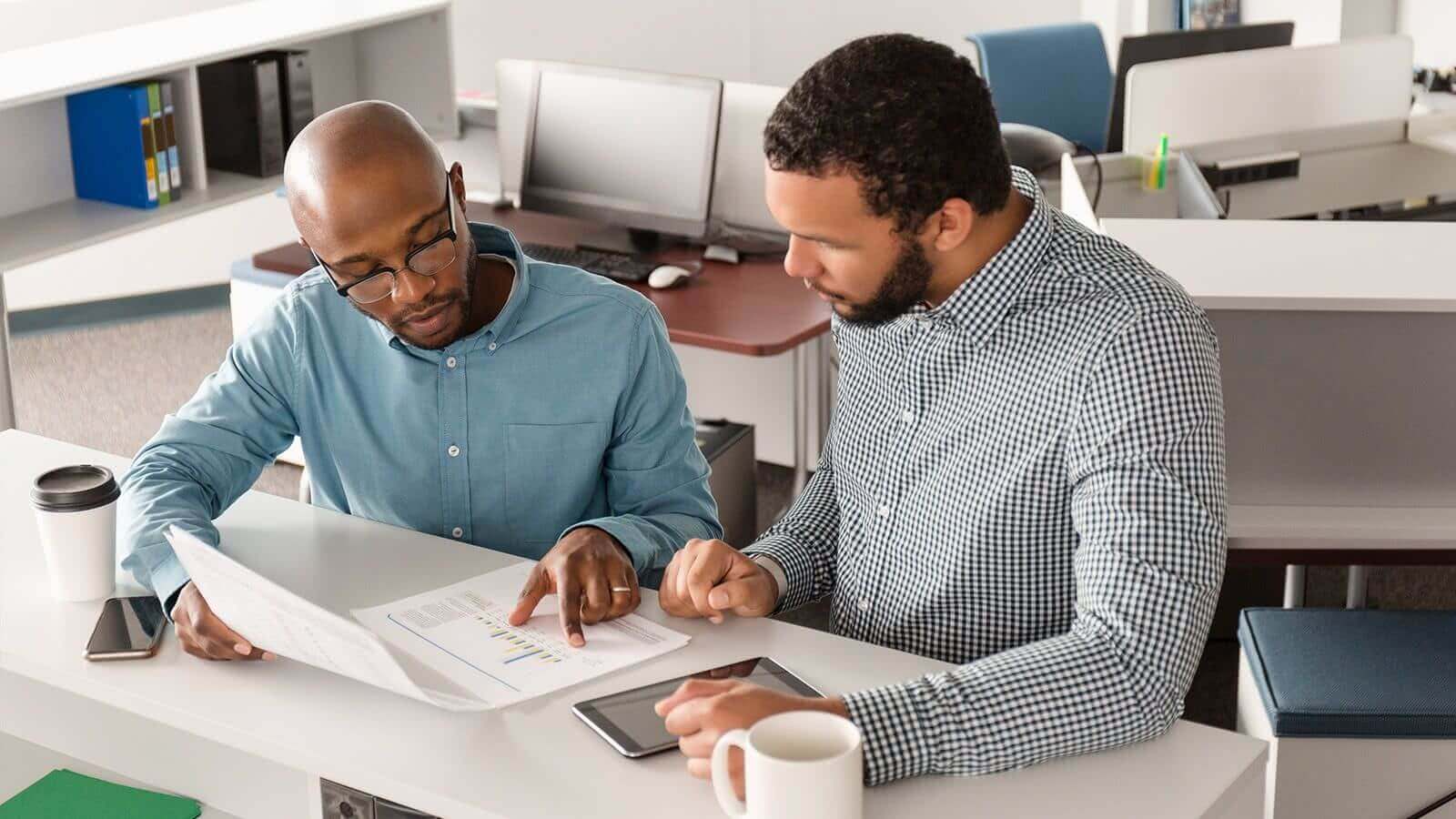 What if I don't buy business insurance?
Business insurance protects your company's financial well-being in the event of a covered loss. Your business needs insurance to operate safely and legally.
Get started with basic coverage
If you're unsure about the types of risks for different businesses, you can start with General Liability Insurance and Workers' Compensation Insurance. They're the most popular coverage that small businesses need.
Step 11. Create a website for your furniture business
Do I need to create a website to sell furniture online?
After defining your brand, the next step is to create a website for your business. Some store owners may fear it's out of their reach because they don't have any experience in how to start an online furniture business. However, a business profile on LinkedIn or social media accounts like Instagram, Pinterest, and Facebook is not a substitute for your business website. Even if you don't sell furniture online, you should have a high-quality website to showcase your work, update your project, your design process, and tips for shoppers.
Choose a friendly eCommerce platform
You don't need to hire an in-house developer or web designer to create an engaging website. For example, popular eCommerce platforms like Magento, WordPress, Wix, and Shopify often come with beautiful themes and templates. In addition, all-in-one services like Magento eCommerce can create an essential website for you in the quickest time.
Step 12. Invest in a POS system
It's not every day that your customers buy a bed. In general, the moment a customer buys furniture is usually an occasion. In addition, customers will return to your furniture store if they receive attentive service and show that you care about them. Therefore, you need to create a personalized shopping experience based on sales data obtained from both your physical store and online website. Remember, your returning customers will generate the highest income. Thus, a POS system for furniture and homeware can deliver a memorable buying journey with the following outstanding features:
On-hold orders: If your customer likes an item but wants to consult the family, they may want the item to be reserved for them. This feature saves an item for a customer and even sends an email with order information on-hold.
Floor selling: Help your staff move flexibly to consult on-site for customers with flexible POS that runs on iPad
Loyalty program: Synchronize customer data and purchase history from online to offline and offer birthday promotions
Bonus points: Allow customers to use bonus points to increase sales
Gift cards: Increase brand recognition with a gift card or use store credit as a payment method or for cashback
Dropship: Allow your employees to manage this shipping method right on the POS screen
Step 13. Open your showroom
Find a suitable location
You can choose to rent out your storefront with a workshop and sell your furniture to new customers at the same time as developing your website. If you are going to open a physical store, find a space that fits your customers' needs. However, if you only run an online business, you still need to find a location for your workshop. In addition, you may also need enough warehouse space for suppliers to transport, pick up, and drop off materials easily.
Whichever option you choose will affect the physical location of your business and the amount of money you need to start it. Thus, do not choose the location based on the most reasonable rent. Instead, choose the best location you can afford to display your furniture attractively and effectively to your customers.
Build your team
You'll need to start building your team, including:
Showcase design team: Submit the plan as the building goes up
Marketing team: Start promoting your business 8 weeks before opening a furniture store
Purchasing team: Work with furniture manufacturers 6 months before the first orders are placed
Floor sales team: Available two weeks in advance before the store opens
Delivery team: Rent on-site or use a third-party delivery service
Arrange store layout and visual merchandising
Common types of marketing include advertising seasonal items such as holiday tableware, outdoor furniture in the summer, and office furniture in the fall. Updating visual merchandising constantly will help increase awareness, connect emotionally with customers, and increase your sales. A successful furniture store may not require unique furniture. On the contrary, you need to create a shopping experience and atmosphere that encourages customers to linger, experiment, and explore. Check out 15 retail window display ideas to drive in-store traffic in 2022 to inspire your furniture showroom display ideas.
How much does it cost to start up a furniture business?
To start up a furniture business costs from $1million—20 million depending on the complexity and size of your furniture store and warehouse. Hard costs such as storefronts and showrooms, ongoing payroll costs (sales and delivery crews), inventory costs, and visual merchandising costs are unavoidable. For that, you can consider minimizing your software costs, like building a website using Magento platform and using a free open source POS for your brick-and-mortar store. From there, you can enjoy smooth data synchronization from this POS with your Magento website system.
Is building furniture profitable?
Yes, building furniture is profitable. You may wonder "How profitable is the furniture business?" The furniture industry has one of the smallest profit margins in the retail industry. The profit compared to wholesale is about 40%. Most furniture retailers have a net profit of 2% after operating expenses and salaries, bringing in more than $1 million in annual sales. As a business owner, you can enjoy an annual income of $150,000—300,000.
What are the daily store operations of a furniture store?
Managing a furniture retail include the following tasks:
Review the new furniture collection and decide what items your store will sell next season
Place orders with furniture factories to fulfill customer orders or have them in stock for immediate delivery
Ensure all furniture displayed is clean and attractive
Design new displays for furniture collections
Provide a friendly environment for your shoppers, which may include snacks, coffee, or additional entertainment
Work with clients to find the right piece of furniture that fits their style and budget
Provide in-house consultations for clients looking to develop a unified design
Schedule furniture delivery to customers
What are some skills to build a successful furniture store?
There are 6 skills to build a successful furniture store:
Select and display beautiful and popular furniture
Provide impeccable customer service for every sale
Suggest attractive combinations of furniture, carpets, lighting, and other design elements for a more personalized experience
Train a friendly and knowledgeable salesperson ready to assist with the shopping experience
Establish a positive relationship with many furniture manufacturers
Maintain good profit margins using good business skills
How to market a furniture business?
To market a furniture business, you'll need to do social media advertising using every available medium to promote your new business, like social marketing using Facebook, Pinterest, Instagram, and Podcasts. To dominate your local market, you'll need to focus on attracting new customers to your showroom from day one. You should have more salespeople in the opening week so that no customer leaves without personal attention.
We hope you understand how to start a furniture business and can take advantage of the ideas after reading this article. To build your own furniture store, you need to teach yourself to design and manufacture unique products, have a good eye for what your customers want, and tailor your design to their needs. However, besides being a skilled furniture designer and manufacturer, you also need to know how to manage the business to profit.