Retailer's guide to purchase order
To minimize expenses, retailers need to obtain goods from suppliers in a smooth and organized method. Purchase orders are essential documents to keep your inventory and expenses under control.
With a good understanding of purchase orders, retailers can reduce overspending and purchase more efficiently. This article will guide you through the definition, process, and best practices of purchase orders.
What is a purchase order?
A purchase order (PO) is a document issued by the retailers to the suppliers. It serves as an official agreement between the buyer and the seller about a sale. Purchase orders usually outline what merchants need, how much, and when.
Purchase order is one of the vital documents during the procurement process. It's important to distinguish PO from other purchasing documents such as invoices or purchase requisitions.
Purchase orders and invoices
Merchants will create POs at the start of the procurement process to define what you need from your suppliers. On the other hand, invoices are usually generated by the supplier at the end of the process to request payment.
Purchase orders and purchase requisitions
Purchase requisitions are for internal purposes. Departments in your business might submit purchase requisitions to your purchase or finance department to get permission to purchase from suppliers. Purchase requisitions are for internal approval; POS are for the purchasing process.
A PO can include the following information:
Purchase order number: Each PO has a unique number that both retailers and suppliers can use to track status and payment. Shipping papers and invoices will also reference this purchase order number.
Date: The date you issue the purchase order
Supplier information: The name, phone number, address, any other contact details of the supplier
Delivery information: The contact, address, and date for the supplier to ship products to you
Invoice information: The contact that receives the invoices. This can be the same contact for delivery or a different department such as your finance department.
Product: Names and codes (such as SKUs) of the items you're requesting from the suppliers. POs usually use the product codes of the supplier.
Quantity of each product: Number of items to purchase
Payment information: The amount that you expect to pay your suppliers and payment terms
Why retailers should use purchase orders
Purchase orders aren't just legally binding documents between you and your supplier. They also help improve your inventory and finance operations. Let's look at the 3 key benefits of purchase orders to your business.
Manage your budget better
When you create a purchase order, you agree with the suppliers on the price and payment terms. Based on the PO, you can calculate the funds you'll need to set aside and how long you have to get the budget.
By looking at past POs, you can build spending reports and identify your spending trends. These reports help you calculate cost prices and sales prices. Now you know how much you'll need to sell to make a profit and control your costs better in the future.
Track inventory accurately
POs serve as references to ensure your warehouse employees receive the right products and the right quantity.
Retailers get a clear view of inventory levels with POs. A purchase order gives you a record of how much stock you're ordering and the time they'll arrive at your warehouse. With this information, you can decide if you'll need to order more goods to meet customer demands.
Identify the best suppliers
Warehouse managers should monitor supplier performance with a centralized purchase order management system. You can analyze which suppliers have the best prices and deliver the products on time and correctly.
With these records, you can prioritize purchasing from preferred suppliers and get better discounts for larger orders.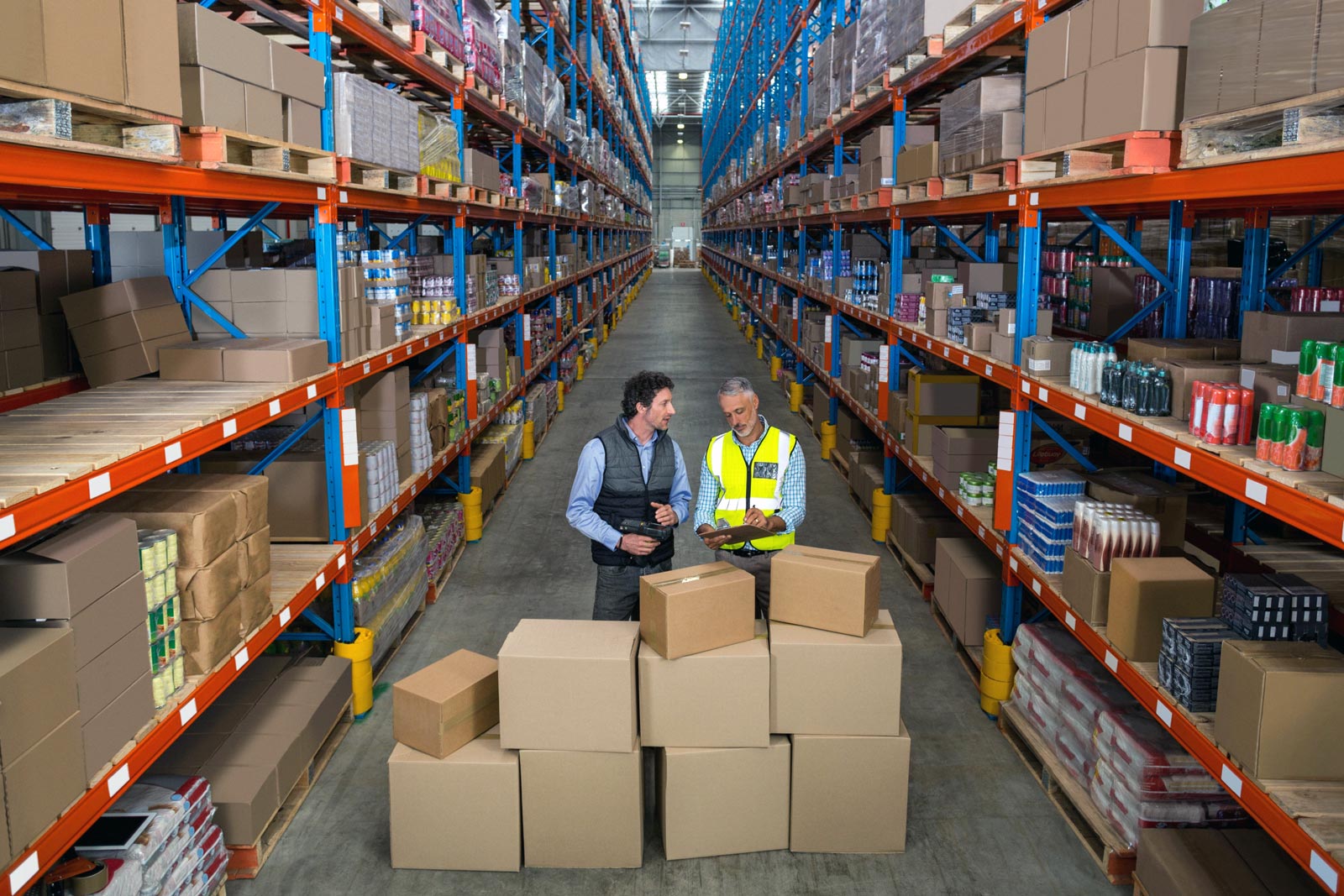 Purchase orders make your buying processes more efficient. Next, let's walk through the process to create a PO.
The purchase order process
The purchase ordering process is one part of the broader procurement process. A procurement process also includes activities like identifying and confirming your business product needs.
In this article, we'll focus mainly on the process to make a purchase order. It includes the following steps:
Let's go into the details of each step.
Retailer issues PO to supplier
Your purchase or finance department will draft a purchase order to send to the suppliers. Your PO should include as many details as possible, including the products, quantity, and when you need them. Retailers can create PO based on:
Predicted demands: If you anticipate a holiday rush, you can order early from your suppliers to make sure you have enough products to sell. An inventory forecasting solution helps identify future demand for your products.
Current backorders: You can work out how much stock you need to replenish to fulfill orders with out of stock items.
Supplier reviews and confirms PO
Once your supplier receives the PO, they will review all details such as quantity, due date, total amount, or other terms and conditions. If they don't have enough goods or are concerned with some information with the order, they will request amendments or cancellation.
If there aren't any issues that require further discussion, your supplier will approve the PO. Then they will prepare to send the goods to the delivery address on the PO.
Retailer receives and checks the goods
The third step in the purchase orders process is to receive items from the supplier. In this step, your warehouse employees can conduct a quantity and quality check. If there are missing or broken items, you can notify your suppliers.
If the received products all meet your requirements, your staff will sign the goods received note. This document records the quantity, delivery condition, and any other necessary information.
Retailer pays invoice and closes purchase order
Before you pay your supplier, your procurement staff can perform a three-way matching to confirm all documents. They will cross-verify the supplier's invoice, the PO, and the goods received note.
Once everything is confirmed, your procurement departments can forward the invoice to your finance department for payment processing. The finance department can submit payment based on the agreed terms.
You can complete the purchase order process. Your staff then transfer the items to your warehouses or stores.
Best practices to optimize purchase ordering process
Different retailers will adopt different approaches to procurement. Here are 4 best practices for you to achieve an efficient purchase order process.
Write clear purchasing guidelines
Establishing purchasing policies and processes is essential for your staff when they purchase on your behalf. The guidelines ensure a consistent and quality purchasing process and save your staff time and confusion.
Your guidelines can include topics like POs approval process, supplier selection, and examples of purchasing scenarios.
Build supplier database
Retailers should keep records of all suppliers you've ever purchased from. Your database should at least include the supplier's contact details and payment terms. For key suppliers, you can also keep track of their product catalog and prices.
Accessible supplier records will make it easier for everyone in your business to select a supplier, reducing the PO creation time. This is especially useful in the scenario that a supplier runs out of the products you need. Your staff can quickly select another supplier to ensure you get enough stock to sell in time.
Have PO approval process
Implementing a purchase order approval process prevents financial and inventory mismanagements. This process ensures you don't have duplicate orders and extra stock you don't need.
Maintain purchase order documentation
Retailers should keep all PO documents for later audits.
You may want to keep the documents related to one purchase together, so your warehouse managers can bring up information and get the complete story. You can also conduct audits and regular quality control to ensure all PO details are correct and up to date.
And there's one more thing you can do to make your process even more efficient.
Centralize your purchasing with purchase order software
One of the best ways to improve the PO process is to invest in a retail management solution that helps you manage all purchasing activities from one place.
A centralized purchase order software gives your staff easy access to all purchase order information. The solution will also update the purchase order status in real time across your system, reducing manual work and errors.
By connecting your purchasing to inventory and finance operations, you'll get a complete picture of your product and spending.
If you're a Magento merchant looking for a purchasing solution, you can get started with a free consultation with our experts. Together we can build a solution that fits your requirements and get you more savings and value from your investment.