Accept multiple payment methods in your store
Advancements in technology have brought rapid developments in the methods of how consumers can pay for their goods. By offering your customers a variety of payment type options, you will ultimately improve the experience your business provides and your bottom line.
Let's dive into why you should accept more payment options and see the most popular ways to 'mix and match' those payment methods for your store.
Why you should accept more payment options in your store
If omnichannel retail means buying and fulfilling from everywhere, should 'pay in any way' be added to our definition? The answer is obvious. Customers are more and more demanding. They always go for the most convenient options. By offering your customers a variety of payment options – both traditional and those brought about by emerging technologies, you can capture more sales and stay ahead of the retail competition.
Ease and convenience for customers
When it comes to payments, customers expect to use the method and channel they are most comfortable with. For that reason, it is important to make the checkout process easy for your customers. When you limit the payment methods, customers might feel frustrated or cornered.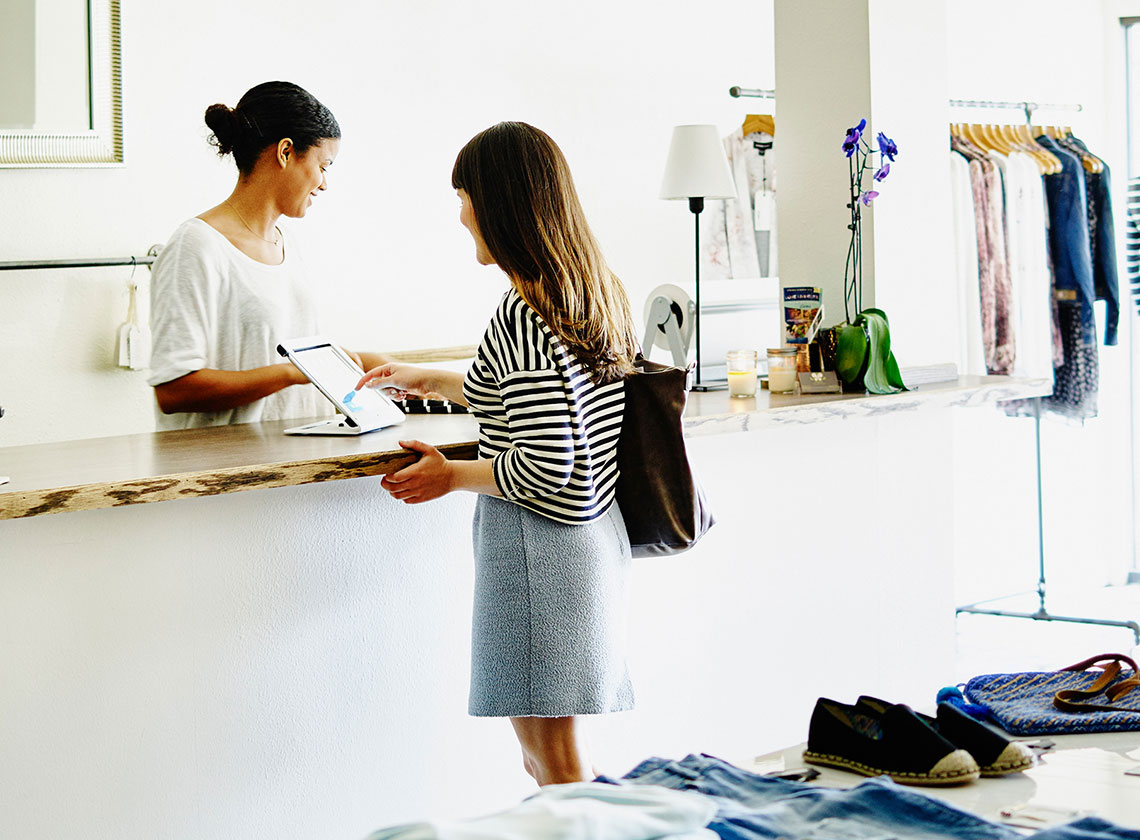 At the end of the day, everybody wants to have options. Cash, credit cards, e-wallets, and other payment combination options will give the customer the ease to shop no matter where they are.
Higher conversion rates at checkout
More choices mean a higher rate of completed payments, which translates into higher revenues for your retail store. On the other hand, customers who can complete their purchases on the spot without waiting for additionally verified transactions or bank approvals would be more likely to become loyal and recommend your business to others.
Competitive advantage for businesses
With the rapid rise in payment technology and ever-increasing competitiveness, many online-offline stores are having to compete on prices and exclusive deals. Payment options offered are also prime competing grounds, where more users could be acquired based on the more common payment methods preferred.
More payment offers to attract customers
Many payment gateways advertise their merchants or offer special discounts (funded by them) for customers who use their payment method on the designated website or at offline stores.
The collaboration between Careem and Mastercard is an example of how these two businesses promote each other. Customers get a 20% discount on 3 rides per month when they use their Mastercard to pay for a ride. Paypal often does the same promotion as well, bringing direct benefit to the merchant.
Top 3 popular payment methods
Besides cash, there are many different kinds of payment options that you can provide for your customers. We just pick the 3 most popular payment methods that your retail is probably using or might be using in the future. These most used payment options are:
Credit/Debit cards

E-wallets

Loyalty payments
Credit/Debit cards
Almost 80% of today's consumers prefer credit card payment over cash. Not only can your business apply this payment on the eCommerce store, but you can also integrate with POS terminals to let customers swipe their cards at the offline checkout. The payment information will be recorded into your POS system for further tracking or reporting purposes.
Besides, when a customer sees a business displaying payment credit card logos like ATM, Visa, MasterCard,…, they tend to feel a certain sense of trust for your business.
Virtual wallets
Virtual wallets have become one of the most important forms of money transfer mechanisms. The way money transfers from virtual wallets is so seamless that lets you and also customers save a lot of time and energy. These wallets are emerging in every corner of the world, from small markets to big malls, from petrol pumps to most Government operated offices. 
Thanks to e-wallets, transferring money becomes instant and hassle-free using the most secure technology to prevent your money at the risk of theft. Customers just need to carry their phone with any virtual wallet app and then scan the QR codes at your store to proceed with the payment.
Loyalty payments
Merchants can benefit from a payment-based loyalty program such as points, cashback, vouchers, and gift cards, and targeted offers that can be applied in combination or independently. It brings a more personalized loyalty experience to your customers and increases sales gradually.
To apply these rewards to both online and offline stores, you need to create your own personalized omnichannel loyalty program through a centralized platform. It should be seamlessly integrated into your existing payment processes, giving you access to transaction and customer loyalty data in real-time.
Flexible payment combination options
After you get multiple payment options at your store, it always comes down to 'mix' those payments to fulfill a variety of customer requests.
Let's take one example.
Regular customers come to your store and run out of cash to pay for the orders. They want to pay by credit card plus the remaining points in the customer loyalty account balance. If your store accepts both credit cards and loyalty points separately, it'd be easier for the customers to check out by both payment methods in one order.
This situation happens all the time. The more payment options you provide, the more payment mixes you need to include in your system. Let's dig out into some popular split payments and how it works:
Combine credit cards and points in one order
Many retail stores or big brands accept this type of payment mix to bring flexibility toward the customer experience. Customers can enjoy more savings while merchants process more sales. You can apply it to your business workflow on the website or at the point of sale. Both channels must run in sync with each other by having one centralized system to manage customer accounts.
On the website, the business needs to design a workflow in which customers can:
sign in their account

create orders

checkout with both credit card numbers and redeem points
At your offline store, the staff needs to use the POS to find customer information and their accounts. Then the staff continues to swipe the card and redeem points to complete the transaction.
Combine cash and points in one order
This payment mix can only happen at physical stores. Similar to the credit card and points payment mix, staff can take money from the customer, enter the cash amount into the POS system, while asking the customer info to redeem the points.
One important note, your POS system needs to have options to enter a cash amount at the checkout. With that, you can check the order payment later and run reports precisely.
Nowadays, many POS systems in the market can make this process work out for you. Besides, some other payment mixes can work the same, such as cash and credit cards, cash and gift cards,…
Merchants need to observe how the customers are paying for orders. Also, don't forget to update new payment technology or new payment providers as they can release new options at any time. That way, you will know the most suitable payment methods you should provide for your customers to dominate the local or international market.
Providing single or multiple payment options cannot come true if you don't have a suitable system to back you up. Hopefully, you can get some ideas from what we've shared in this article and start researching the system that fits with your business.
If you're a Magento merchant looking to add more payment methods into your business, you can book a free consultation with our retail experts to save time. We'll work together to build a tailor-made payment solution for your business.
Magestore POS system for Adobe Magento
Optimize your business operations with our complete POS for Magento
Sync data between your online stores and physical outlets in real-time
Manage all inventory sources, orders, customers in one single system
Highly customizable, even with complicated business requirements