7 steps to offer gift with purchase in retail
Retailers often use gift with purchase to bring more value to the customers and boost the competitive advantage. A well-executed gift with purchase campaign can have many immediate and long-term benefits.
Today, let's look at gift with purchase in retail, its benefits to your business, and how to set up a gift with purchase campaign.
What is a gift with purchase?
Gift with purchase (or GWP in retail) is a promotion to attract customers and increase average order value. Retailers usually offer this in the form of a free item upon spending a certain amount. For example, "free skincare kit with any $100 purchase".
The free gifts with purchase are usually items that provide genuine and relevant values for the customers, such as travel-size bottles for cosmetics sales or a free mug that goes with the coffee or tea package.
Retailers usually offer these promotions for a short time and with limited quantity. Labels such as "while supplies last" and "limited time offer" signal exclusivity and urgency, prompting the customers to take advantage of these offers as soon as possible.
Gift with purchase is the staple of the cosmetics industry. Famous brands such as Lancôme or Estée Lauder will give out free gift bags with each purchase over a certain amount.
Cosmetics brands such as Clinique often offer free gifts for purchases over certain amounts.
5 benefits of gift with purchase
Increase basket size and order value
Free gifts with purchase are normally only offered if the customer reaches a certain spending target. This means the customer's more likely to buy more items to hit the minimum amount that makes them eligible for the promotion.
For example, if you're offering a gift with a $200 purchase and the customer's buying $160 worth of products, they can buy another product for $40 to receive the free gift item.
This extra value can trigger an impulse buy or upsell. Your staff can suggest other products that complement the customer's current purchase or discover other product demands.
If your offer's limited in time and supplies, it adds even more urgency for the customers to add more items.
Boost brand perception
Discounts or markdowns lower the worth of your brand. They make your customers feel that your items aren't as valuable as you originally promoted and they aren't getting the best deals for their purchase. Frequent discounts are a race to the bottom and give your customers the incentive to avoid full price purchases and wait for the sales.
Gift with purchase, unlike other promotions, add to your brand's perceived value. People perceive the benefits associated with free products as higher. Your item price remains the same, but the customers are getting something extra from their purchase.
Free gifts are one of the ways for retailers to remain competitive without relying on aggressive discounts. This is especially important to luxury brands as they need to maintain their high-quality image.
Encourage repeat purchases
Many retailers use samples and complementary products as free gifts. Free gifts are especially prominent in the health and beauty industry, where luxury brands give out sample kits of smaller items that customers can try. If the customer is happy with the test product, they're more likely to return to your stores to purchase the full-size product.
Maintain customer loyalty
People see gifts as tokens of goodwill, and attractive free items give an impression of thoughtfulness and care towards your customers. When receiving these offers, your customers feel valued by your brand, and they will become loyal to your brand.
If they have many good experiences with your brand, they're more likely to recommend you and your gifts to their friends and family, giving you more prospects without extra costs.
Maintain your profit margins
Compared to deep discounts or free shipping, adding a gift with purchase can also be less costly for your bottom lines.
If you're running a discount across your store, you lose money that should have been yours without the discount.
However, if you keep the item's original price and add a free gift to the purchase, the only cost you have is the costs of the main and gift product. Gift with purchase is an excellent option to add more items to the sale, especially low-value or slow-moving stock. By offering a gift with a low cost and high perceived value, both you and your customer can benefit from this sale.
Using free gift offers has many benefits for retailers. Next, let's look at 7 steps to build your gift with purchase marketing campaign.
7 steps to offer free gift with purchase
To set up your gift with purchase campaign, retailers can follow these 7 steps:
Let's go into the details of each step.
Step 1: Set your objectives
Like any other marketing campaign, you should begin by defining the objectives and targets for your gift with purchase campaign. For example, you might want to:
Attract more visitors to your store
Increase in-store sales while maintaining a certain level of margins
Move stock that hasn't been selling well
Promote a product category
Test new product
Once you've set your goals, it's time to think about the product.
Step 2: Pick your gift with purchase product
What item should I choose as my free gifts with purchase? Your final choices will be a balance between customer demand, your inventory cost, and fulfillment logistics.
Products that add real value to the customer
Customers won't choose your brand if your gifts don't excite them and add value to the products they intend to buy. Retailers should pick free items that customers actually want to use. Here are some well-known gift with purchase examples in retail:
Cosmetics companies offer bundles of sample-size products.
Beverage labels offer drinking glass.
Jewelry brands offer earrings or bangles.
Swarovski offers a free card holder for customers who purchase more than $150 at The Mall at Millenia.

Gifts that match order value with low cost
Your customers can tell if you choose an item that obviously costs little to produce or procure. Your gift value should match the order value while maintaining your profit margins. For example, retailers can set up a gift in the form of a cosmetic bag that costs them $20 to procure from suppliers but valued at $80.
Small and light gifts
Smaller items make it easier for shoppers to carry around. They also cost you less to ship in case you offer home delivery and expect that shipping request from customers.
Retailers can also set up different gifts based on different spending amounts. The higher the transaction, the more valuable the gift.
Step 3: Set the qualifying amount
One of the ways to define the spending target is to look at the transaction amount and number of items in an average order at your stores.
For example, you're selling skincare products, and your customers purchase 2 items on average: a cleanser for $25 and a moisturizer for $40. The average transaction amount would be $65 in this case.
Your free gift promotion should encourage customers to buy more than they usually do. You can set the qualifying purchase 10 or 20% higher than the average order value.
With the previous example, you can set your spending target between $75–$80. Now the customer has the incentive to buy another cleanser or give your other products such as makeup removers a try.
Step 4: Define the promotion timeframe and other conditions
The next step is to determine when and how long you want to run your gift with purchase campaign.
Valuable free gifts can set you apart from your competitors during busy seasons such as holidays. However, you can also use gift with purchase during slower seasons to get more visitors into your store and give customers another reason to purchase from you.
Always set your campaign as a limited time offer to drive urgency.
Before running the promo in-store, you should consider other conditions for your campaign as well. For example, retailers can include the condition that the offer is valid while supplies last or limit a maximum of one free gift per customer.
Step 5: Prepare your stores for the gift with purchase campaign
After defining the product, price, timeframe, and other conditions, it's time to stock up your gifts and adjust your merchandise display.
Stock your gift inventory
While you want to limit your gift supplies, running out of free gifts too early during the promotion can lead to frustrated customers.
Running gift with purchase promotion will also lead to more demand for your product, especially if there are specific products or categories that the customers need to purchase to qualify for the gift.
Retailers need to have enough inventory of the main product as well as the freebies during the promotion period.
Display your gift with purchase in-store
Showcasing your gifts with purchase is an excellent way to create higher perceived value for the freebies. Retailers should display the free items in prominent spots like near the entrance and at the checkout counter.
When customers see the product display, they can determine how meaningful the gift is to them and buy more to qualify for it.
Step 6: Market your gift with purchase
Gifts with purchase aren't just for the customers who are already on your website or in your stores to buy something.
Retailers need to promote free gifts as they would with any discounts to drive more traffic and conversion in your store. You can implement email marketing and social media campaigns to highlight the values of the gifts and build the hype around your offer.
Step 7: Monitor your campaign
Measuring your campaign demonstrates how well your customers receive it. Here are some basic metrics to track before and during the promotion:
Traffic to your website and store footfall
Total sales (online and in-store)
Average order value and basket size
Sales velocity by products or categories
Based on the results, retailers can decide if you want to continue or cancel the gift with purchase campaign and if you should run this type of promotion in the future.
3 ways to utilize your system to run gift with purchase
It's essential to have a retail system that supports you throughout the 7 steps to run your gift with purchase campaign. Here are 3 crucial features your POS system should have to get your promotion running smoothly.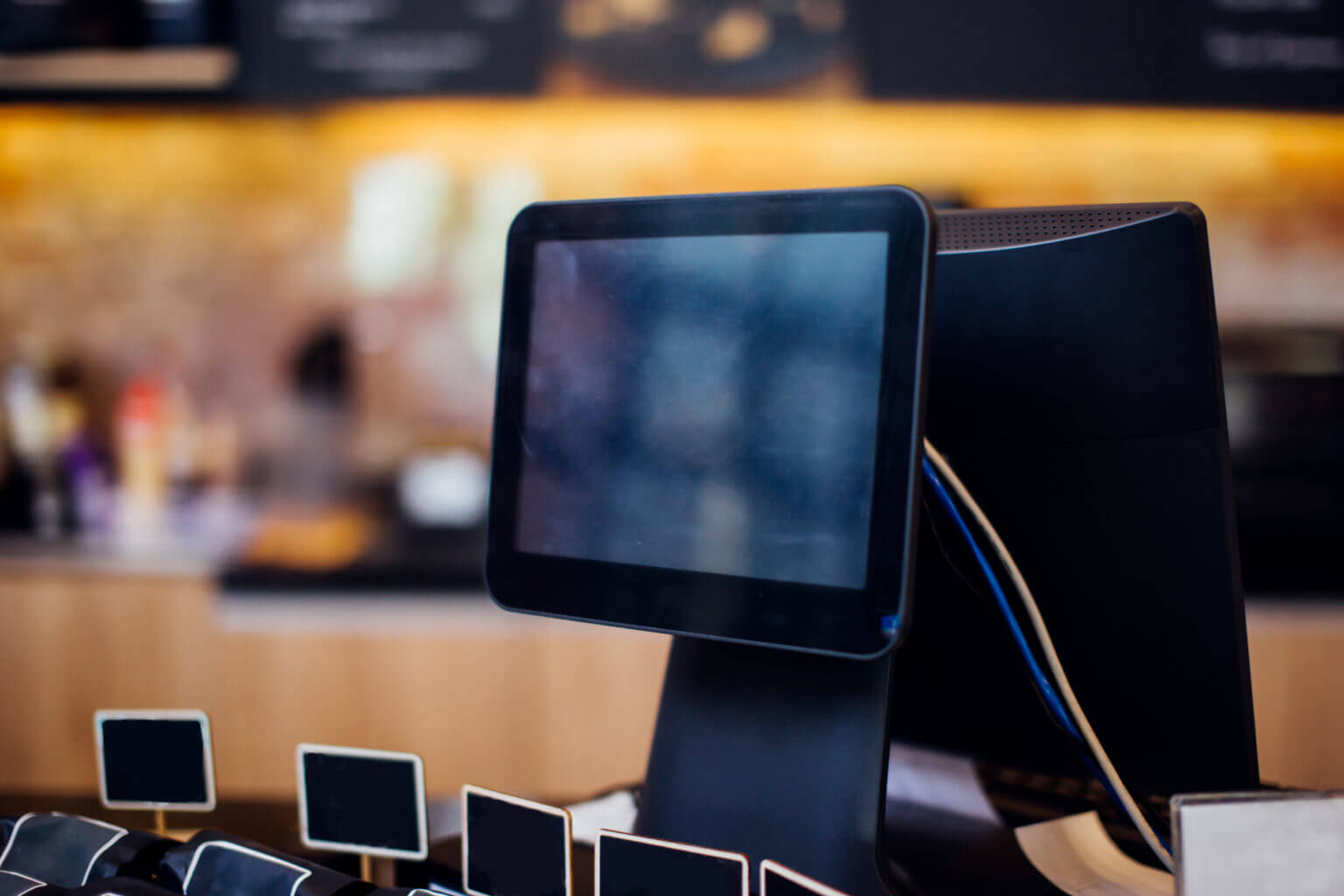 Set up gift with purchase promotion
Your retail POS should help you set up the following information for your promotion:
Qualifying main product or product category
Gift with purchase, the free product that comes with the purchase
Minimal amount that a customer must spend to qualify for the gift
Display gift with purchase details for customers and staff
Your POS system should support your staff to convey the message that customers are getting more value for their purchase.
Retailers can utilize customer facing displays to showcase details of the free gift with purchase. On the POS display, customers should be able to see the freebies, spending target, and any other conditions of the promotion.
Your POS system can also go a step further. Instead of making the customer do the mental math, your POS system can help calculate how much more they need to spend to redeem the offer. Your POS can show a progress bar or the remaining amount to hit the target, similar you what you usually see on eCommerce websites.
If you're using an iPad POS, your staff can assist the customer around the store and make sure the customer buys enough to get the gift.
Record gift with purchase details
If the order meets the qualifying amount, your cashier should be able to add the relevant gift with purchase to the cart and complete the checkout. You can track how many transactions qualified for free gifts and the quantity of both main products and gift products you have in stock.
Customers are more satisfied with brands that make a genuine effort to connect with them. Gift with purchase is an excellent tactic to acquire new customers and strengthen your relationship with existing ones. The customers gain more value from their investment while retailers gain more profits and a better brand image.
If you are looking for a retail solution for gift with purchase, you can get started by talking with our retail experts. Together we can build a tailor-made solution that fits your business requirements.
Magestore POS system for Adobe Magento
Optimize your business operations with our complete POS for Magento
Sync data between your online stores and physical outlets in real-time
Manage all inventory sources, orders, customers in one single system
Highly customizable, even with complicated business requirements