Safe, secure POS terminals and payment solutions for your business
Save time and get paid fast with flexible payments, all in one POS terminal system.
Talk to Our Experts
Accept all the ways your customers want to pay: In-store, online and on-the-go
Get paid fast with the POS terminal at your store
Magestore POS accepts every in-store payment quickly, easily and securely to help you create a seamless shopping experience for your customers.
Cash/Credit Card + Integrated Terminal + Magestore POS
Accept all orders paid by Cash or Credit card/Debit card via integrated POS terminals. Shoppers can purchase from stores, trade shows or even popup stores without the Internet.
Online Payment Gateway + Card Reader + Magestore POS
Besides Stripe online payment processor, Heartland payment systems, Braintree, Adyen, our POS also integrates with Authorize.net via secure Dynamag card reader (magnetic cards only).
Take flexible payments to win every sale, every time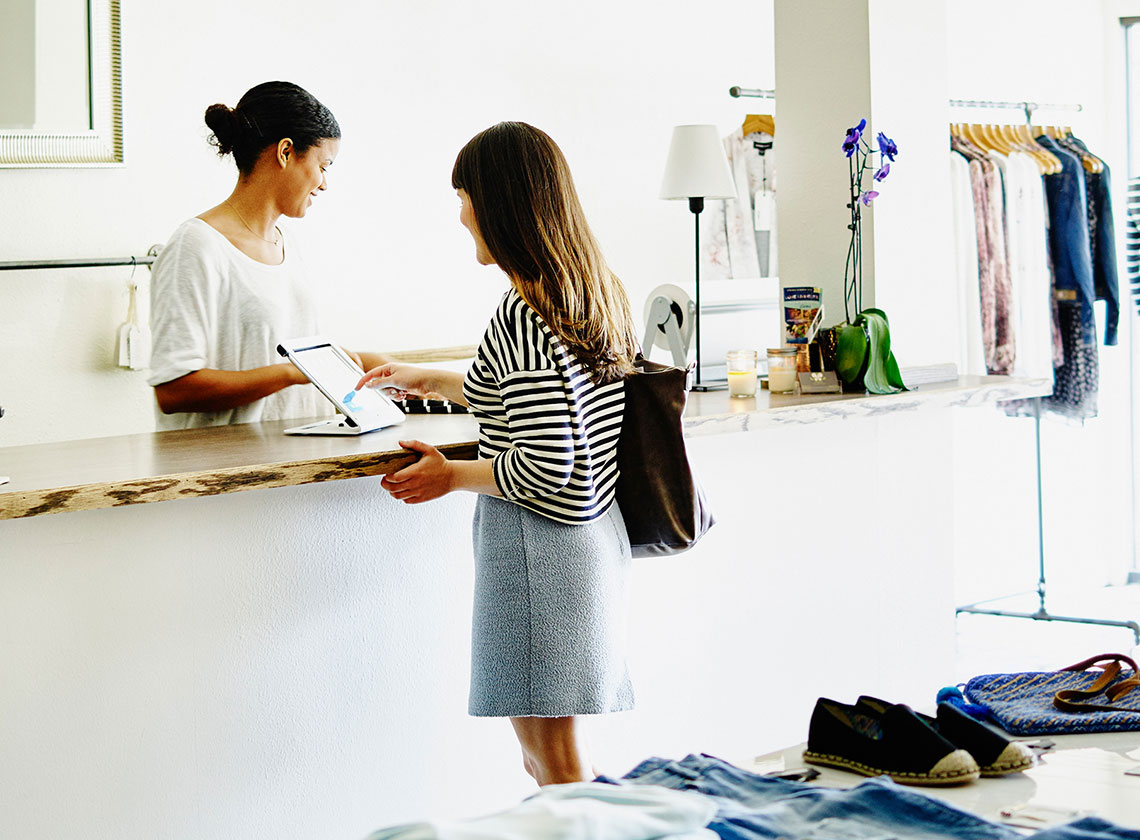 Get paid with Loyalty Credits
Allow customers to redeem their loyalty points in store or online, increasing returning rate. Offer store credits as refunds instead of actual money.
Support Split & Partial Payments
Accept two or more payment types for a single order. Allow you to pay part of the order now and the due amount later.
Schedule POS Demo for Payment
Streamline sales at checkout with integrated terminals
Magestore POS terminal can integrate with payment terminals supporting Web Application technology such as: Web API, Cloud API, Javascript SDK. Payment totals will be automatically sent to your integrated payment device with error-free processing.
Take payment with
out-of-the-box terminals
No further installation needed. Just instantly receive payment from customers and let them check out quickly.
Improve checkout flow with world-class performance, flexibility, and advanced security. Available in the United States.
Tyro is Australia's leading independent EFTPOS providers. Get paid with Tyro's fast, simple, and secure EFTPOS machines.
Utilize your existing terminals via customization
You can keep using your current terminals to integrate into Magestore POS with some customization by our IT experts. You'll need to pay small extra money for that, but you can save the cost of terminal change. Let's leverage the power of your terminals and Magestore POS to speed up transaction and boost customer shopping experience.
Enhance experience with Adyen portable, queue-busting terminal. Enjoy fast printing and advanced connectivity and security.
This self-service friendly device with one screen serves both customer and cashier, helps reduce on-counter hardware.
Accept secure payments in your store or on the go with PayPal Card Reader. This is compatible with both iOS and Android.
Authorize.Net
BBPOS Chipper
EMV-certified compact device that supports Authorize.Net transactions.
Increase the security and flexibility of your payment system with Windcave iPP350.
Heartland's secure card processing technology will put you and your customers at ease.
Accept payments anytime, anywhere with PayPlaza Ingenico iPP350 payment terminal.
This mini yet powerful terminal accepts all the ways your customers like to pay, either swipe, dip, tap or take cash.
CardConnect
Ingenico iSC Touch 250
Protect your transactions with a powerful combination of EMV technology and P2PE.
PAX S300 offers high levels of transactional security combined with contactless, e-Signature, magnetic stripe and EMV Chip.
The backlit keypad makes PIN entry and menu navigation easy and intuitive that increases transaction speed and reduces PIN entry errors.
Offer an easy-to-use, convenient fixed card terminal with contactless payment and pin entry perfect for any hospitality or retail business.
A920 combines the full features of an Android tablet with a powerful POS payment terminal, all in a sleek and compact design.
Global Payment
Ingenico Lane/3000
Optimized for multilane checkouts, it enables various payment options while boosting contactless payment through a dedicated card reader zone.
Don't see your device listed?
Talk to our expert and integrate specific payment terminal for your store.
Delay paying is a thing now & our POS supports it
Let your customer shopping experience become more enjoyable with:
Zip Pay: Buy now, pay later
Magestore POS terminal is now integrated with Zip Pay, a popular online mobile payment which helps your customers enjoy shopping and pay later.
Complete checkout process with a wide range of hardware
Integrate with essential hardware to speed up your sales process without any hassles.
Magento 2 POS is flexible and versatile. It works with standard industry POS hardware, including Receipt Printer, Cash Drawer, Barcode Scanner, and Credit Card Reader.
Let the checkout process at your store become seamless from A–Z.
All the answers you're looking for
Get honest, non-salesy answers to your top questions about switching to Magestore POS.
Want to talk more about your requirements?
We can walk you through how Magestore POS fits your business needs and provide a step-by-step guide to getting started.
Ask Us Anything