Safe, secure POS terminals and payment solutions for your business
Save time and get paid fast with flexible payments, all in one POS terminal system.
Talk to Our Experts
Accept all the ways your customers want to pay: In-store, online and on-the-go
Get paid fast with the POS terminal at your store
Magestore POS accepts every in-store payment quickly, easily and securely to help you create a seamless shopping experience for your customers.
Cash/Credit Card + Integrated Terminal + Magestore POS
Accept all orders paid by Cash or Credit card/Debit card via integrated POS terminals. Shoppers can purchase from stores, trade shows or even popup stores without the Internet.
Online Payment Gateway + Card Reader + Magestore POS
Besides Stripe online payment processor, Heartland payment systems, Braintree, Adyen, our POS also integrates with Authorize.net via secure Dynamag card reader (magnetic cards only).
Take flexible payments to win every sale, every time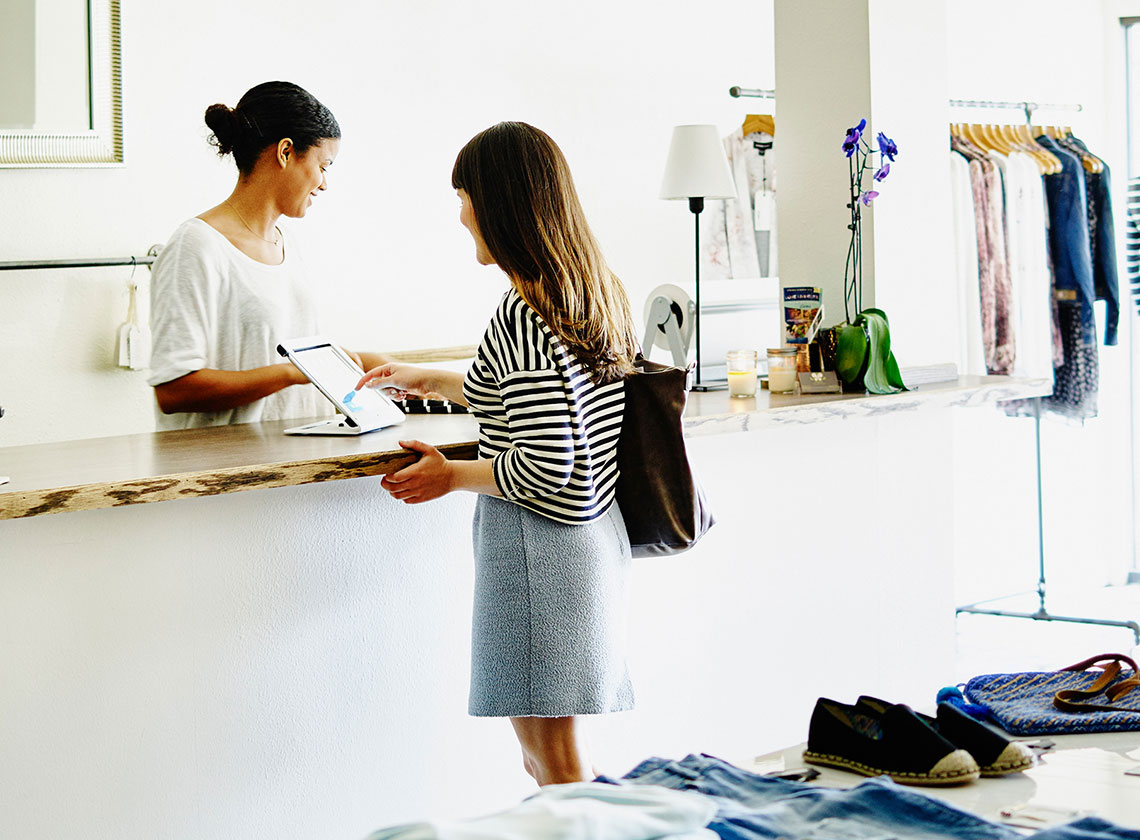 Get paid with Loyalty Credits
Allow customers to redeem their loyalty points in store or online, increasing returning rate. Offer store credits as refunds instead of actual money.
Support Split & Partial Payments
Accept two or more payment types for a single order. Allow you to pay part of the order now and the due amount later.
Get in Touch
Streamline sales at checkout with integrated terminals
Magestore POS can integrate with payment terminals supporting Web Application technology such as: Web API, Cloud API, Javascript SDK. Payment totals will be automatically sent to your integrated payment device with error-free processing.
Delay paying is a thing now & our POS supports it
Let your customer shopping experience become more enjoyable with:
Zip Pay: Buy now, pay later
Magestore POS terminal is now integrated with Zip Pay, a popular online mobile payment which helps your customers enjoy shopping and pay later.
Complete checkout process with a wide range of hardware
Integrate with essential hardware to speed up your sales process without any hassles.
Magento 2 POS is flexible and versatile. It works with standard industry POS hardware, including Receipt Printer, Cash Drawer, Barcode Scanner, and Credit Card Reader.
Let the checkout process at your store become seamless from A–Z.
All the answers you're looking for
Get honest, non-salesy answers to your top questions about switching to Magestore POS.
Want to talk more about your requirements?
We can walk you through how Magestore POS fits your business needs and provide a step-by-step guide to getting started.
Ask Us Anything