Optimize your retail business with customer facing display
As a business owner, you may concern every day with how to optimize your retail operation. Have you ever thought about creating defining moments for customers in store by taking advantage of the time a customer waiting to pay? It's no secret that a customer facing display is likely to help you get there.
Customer facing definition
Basically, a customer facing display, also known as customer facing screen or dual screen, is to show all order information to customers during checkout. 
The cashier has a POS screen to add items to cart, record customer information. They can review items, quantities, tax percentages, and discounts. At the same time, customers can see items rung up from a customer facing display. It keeps customers informed throughout the transaction. If the facing display is on a touchscreen, they can also interact right on the screen.
How does customer facing display
improve your retail business?
Provide better checkout experience
One of the most notable advantages of customer facing technology is delivering better customer facing experience. A customer facing display helps retailers increase sales transparency, and build brand trust naturally. They can look at the customer screen to get full order details without asking salesman. Thus, check out process is much faster.
In some restaurants or coffee shops, a display touch screen will enable customers to add a tip or sign up email. Customers don't need to pass devices back and forth. Thanks to this, protect the health of both sales staff and customers from disease spread.
Minimize return or exchange
There are many reasons that customers can request return or exchange. For example, they haven't enough money or make mistakes in picking items. 
If customers are aware of their shopping cart, they can detect their mistakes and change decisions early before completing orders. Normally, sales staff just take several seconds to adjust items. Yet, it may take some minutes to process return or exchange. The more errors you prevent, the more time you can save. 
Ensure the compliance of legislation
Some states in the US like Arizona and California require a customer facing display in brick and mortar stores. According to California Legislative Information, "The checkout system customer indicator shall be so positioned, and the prices and amounts displayed shall be of a size and form, as to be easily viewable from a typical and reasonable customer position at each checkout location." This statement protects the right of consumers during their purchasing. Store owners have to find a way to comply with the law. In this case, utilizing a point of sale system with a built-in customer facing display is the best solution.
Increase customer engagement with your brand or loyalty program
A customer facing display background designed with your logo, brand colors, imagery, and message is a good way to raise your brand recognition in the customer's mind.
With the convenience of customer-facing screen, your customers can check the balance and manage their loyalty status easily and quickly.
Also, in some retail stores, a customer facing display screen includes advertisements. They are used to draw the customers' attention to promotion, which may be upcoming seasonal or holiday sales. Even if waiting for payment is boring, fun and creative banner can make customers happier. They'll also remember your promotions longer.
How to implement customer facing display?
So what is a customer-facing process? There are 4 steps to do to set up a POS system that equips customer facing display.
Steps to do before go-live
1. Get a POS system that equips customer facing display
Customer facing display and POS screen for staff will show the same data. The difference comes only from how it looks. Thus, to ensure data synchronization, merchants should implement a POS system that supports 2 displays. For example, a POS system allows opening two tabs. One tab is for the sales staff's POS screen; and the other is the customer's screen. However, all data is obtained from one system.
2. Equip hardware that supports dual screens
In the market now, there are two types of customer facing display, which is pole display and LCD customer facing display. Pole display is simply to show specific items being rung up, their prices, and the total with the display up to 2-rows of 20-character information.
However, if you want to clearly show transaction data or promotions, a pole display is not enough. Store owners should invest in LCD customer pole displays — the latest generation of customer facing display. It helps show a full breakdown of customer's bill, images, or custom advertisements.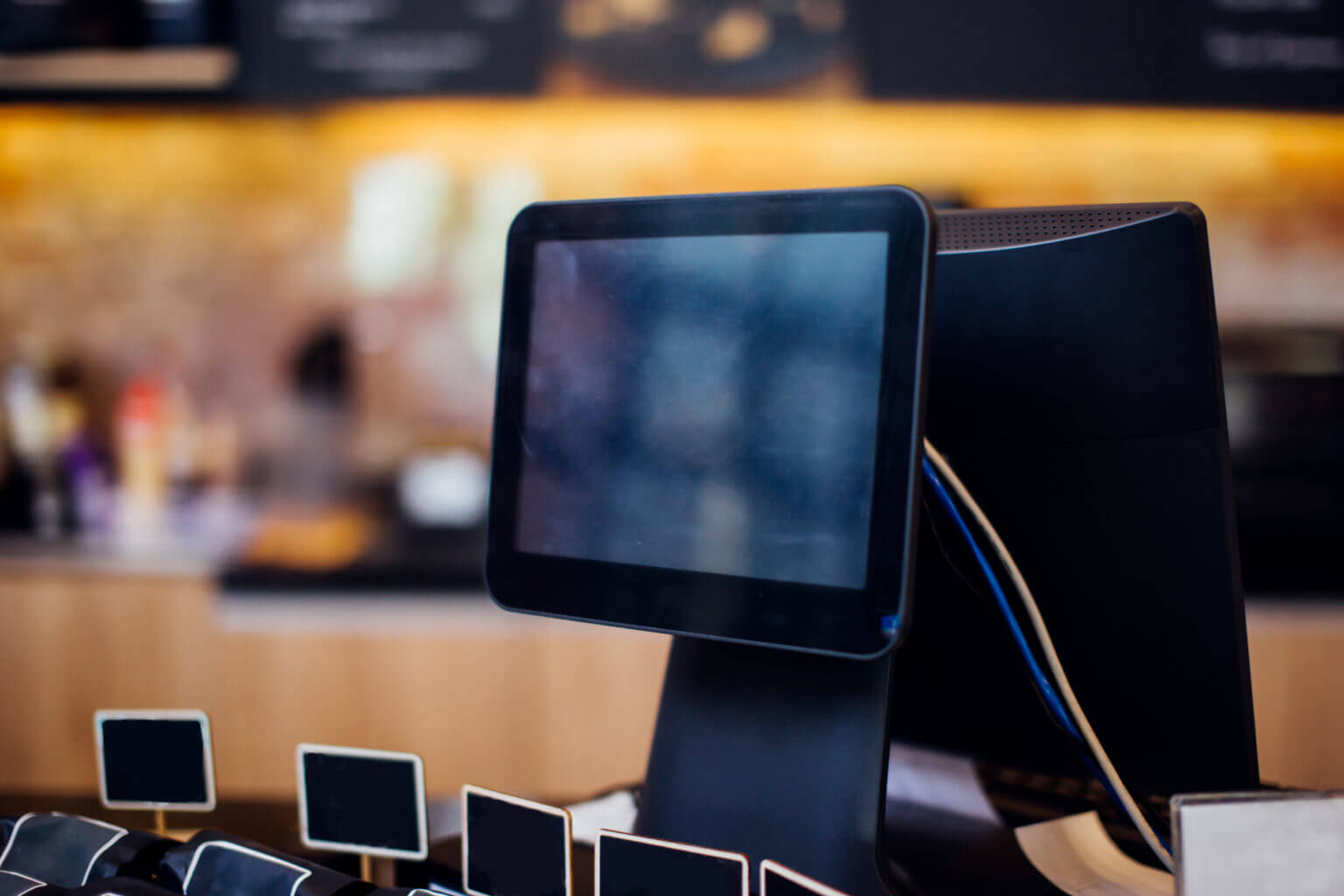 3. Set up a two-monitor display 
After obtaining both software and hardware, you can start setting up them. For software, basically, you'll need to set up in the backend such as enabling customer facing display or uploading an image background. Then it's time to enable dual screen mode in your hardware.
4. Test your setup
In this step, store owners should test some in-store business cases as well as check screen resolution to detect any errors before going live.
Leverage usage of customer facing display after go-live
Implementing a customer facing display shouldn't just be a successful go-live. Because customer demand is always changing, merchants also need to upgrade the customer experience to stay competitive. Thus, they should regularly optimize customer facing display.
Here are some tips you can take advantage of customer display to increase customer experience.
Replace the banner frequently to align with your promotion strategy. It can be an active campaign or upcoming promotion program.
Let customers interact on the screen. Normally, salesmen will ask customers about their information to register accounts or sign up email and then input to the system. However, store owners can think about allowing customers to do right on customer display to avoid mistakes and ensure information security.
Get ratings for customer service right on the customer view. For example, screen shows questions to ask them about your customer service. Thanks to this, you can get customer feedback quickly and then know how you can improve.
The above solution is based on what we've been working with our retail customers for years. If you're looking to implement a customer facing display, we can help build a customized solution for you. Feel free to talk with our experts today and get a consultation.
Optimize your business operations with our complete POS for Magento
Sell online or in your physical stores seamlessly with real-time data synchronization.
Sell everywhere from one platform with desktop or iPad devices, even without internet connection.
All data stay safely on your Magento website, and your POS doesn't have to rely on third-party servers to work.
EXPLORE MAGESTORE POS